Pack & Load
Packaging
Solar panels are typically either horizontally or vertically stacked in a box. Usually, separators are placed between each module, and extra protections are added to the four corners of each module stack. In some cases, modules are also packed in individual cartons boxes to be packed into a large master carton box.
The box on the pallet is then sealed and strapped followed by being wrapped in plastic film. Solar panels are then usually shipped via ocean on pallets, holding on average 28-30 panels and – depending on order quantities, with extra few panels stacked on top in extra small cartons.
Extra protection will be added in each corner of the packaging to avoid scratches to aluminum framework. After the packaging, shipping mark will be sticked to the package along with inspection certification and unpacking instruction which provides clear how-to instructions for users upon receiving the shipment.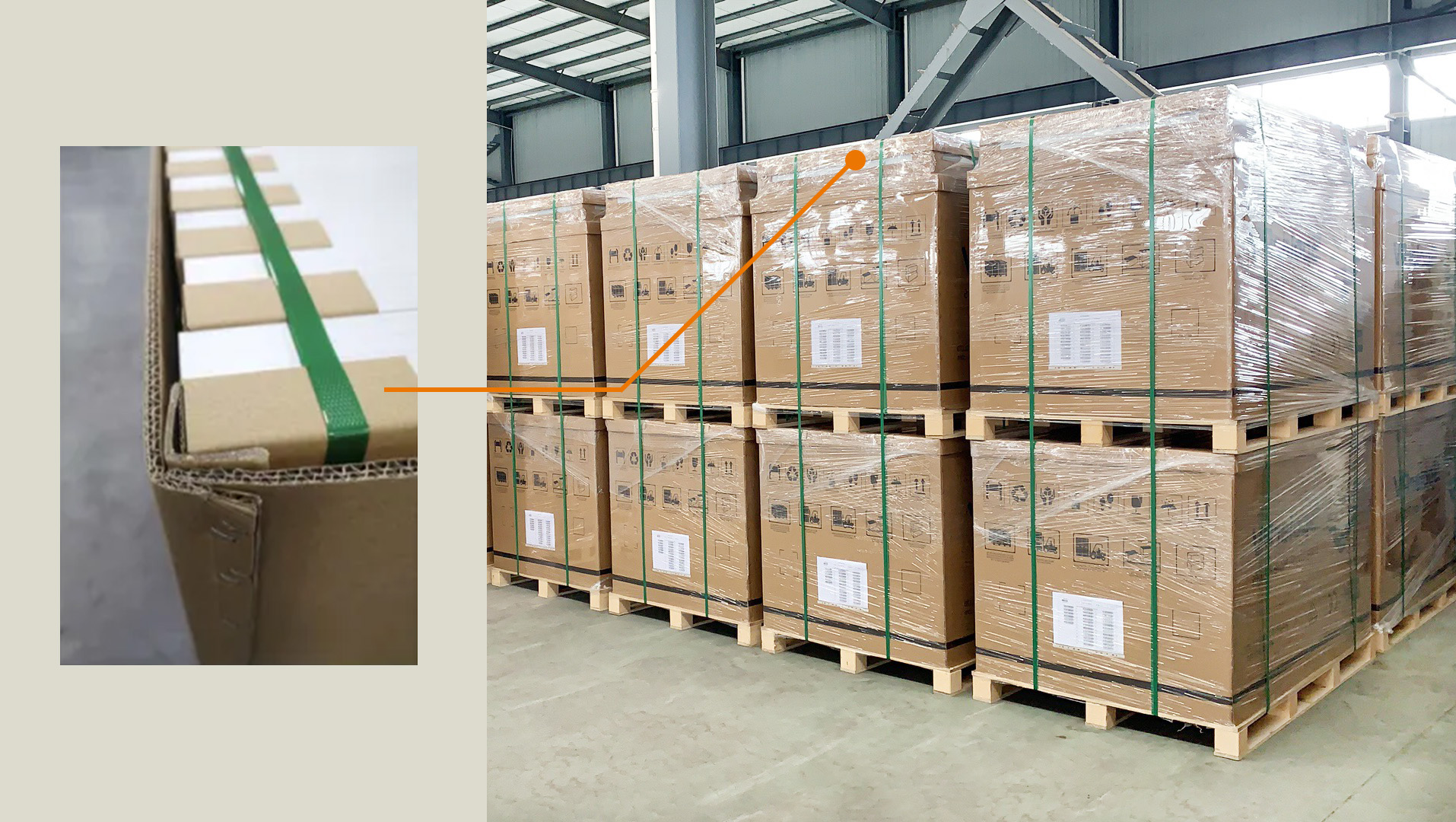 Pallet loading
Containers are moved and lifted by forklifts operated by experienced drivers, which secures the reasonable arrangement of the shipment and reduces friction or scratching during long-time shipping.